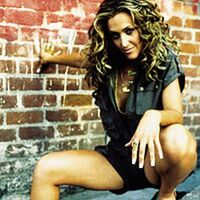 Dina Rae is a R&B/hip hop singer, songwritter who appears on track 13 of several Eminem's albums. The songs to which she contributes are Cum On Everybody, Superman and Drug Ballad and both Pimp Like Me and Bitch from both of the D12 albums. She was rumored to have sung the chorus on We Made You however this turned out to be Charmagne Tripp. She is also featured in a song called The Warning by Eminem (a response song to Mariah Carrey's Obsessed)
Ad blocker interference detected!
Wikia is a free-to-use site that makes money from advertising. We have a modified experience for viewers using ad blockers

Wikia is not accessible if you've made further modifications. Remove the custom ad blocker rule(s) and the page will load as expected.