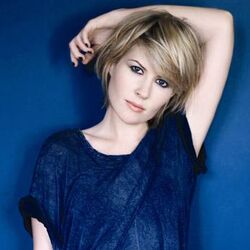 Dido Florian Cloud de Bounevialle O'Malley Armstrong, better known by her first name, Dido, is an English singer-songwriter. She has only collaborated with Eminem on one track, his hit song "Stan", where she performs on the chorus and also portrays Stan's pregnant girlfriend in the music video. The first verse of her hit song "Thank You" is used as the hook of "Stan" notably. 
Collaborations with Eminem
Edit
Ad blocker interference detected!
Wikia is a free-to-use site that makes money from advertising. We have a modified experience for viewers using ad blockers

Wikia is not accessible if you've made further modifications. Remove the custom ad blocker rule(s) and the page will load as expected.